Q.

How did you come across Think!Think!?

When my oldest daughter was home alone, I gave her a tablet. I was slightly worried that she might just play games, so I decided to find something that is great for learning, but also fun to play with. I discovered Think!Think! on Twitter and found that many kids her age loved using it.
Q.

Are the siblings using it?

Yes, all my kids are using it. When the eldest sister was using it, the younger kids were all extremely interested. Because I have 3 kids, I'm using the standard course that allows me to set up an account for 3 kids. As for the tablets, each kid has their own as we are utilizing older tablets from our family. Think!Think! has a time limit everyday, therefore kids have a lot of flexibility deciding when to use Think!Think! when they want to.
Q.

How often do they uses it?

My eldest daughter is busy learning to play the piano, therefore she plays ThinkThink! more on weekends.
Although my second oldest daughter and youngest boy are also busy with afterschool activities including ballet, swimming and soccer, they still manage to play everyday.
Because of the design of the app, Think!Think! allows kids to focus for a short period of time, so it's very easy for them to focus on learning. Also, because play times are limited, I don't need to worry about them binge playing it. It's also easy for me to respond to the kids by just saying "Yes, go ahead and you can play Think!Think!".
Q.

What do you like about Think!Think!?

I really like the self-directed approach that Think!Think! takes. Even though my oldest daughter is super busy, she still says "At least let me use Think!Think! for a little!", haha.
Personally I feel like although using Think!Think! doesn't feel like studying at all, but as you are using it, the knowledge kids can gain is unconcious and beyond valuable. I'm always amazed by it.
Q.

Were there moments you felt like Think!Think! was really helpful to learning?

My younger daughter's afterschool exam was teaching her basic physics such as light reflections. She was thrilled to share with me that "I practiced on Think!Think! and it was so easy!". When my oldest daughter performed really well at her school, she also told me "It was thanks to Think!Think!". When they were playing with Think!Think!, they were genuinely having fun. However, later on, oftentimes they found that "I have practiced this before", and realized that they learned so much without even noticing through using Think!Think!. I feel like that is closely related to their excitement of "Let's play with Think!Think! again".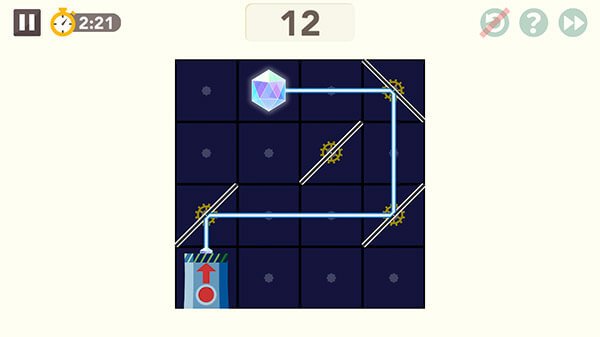 Q.

What is your favorite game

My kids really liked the game where the snake appears and eats up the oranges. The game differs when different users are playing with it. When all my kids are playing with Think!Think! and their favorite comes up, they would say to each other "I want to play! I want to play!" It's really fun to see them playing together.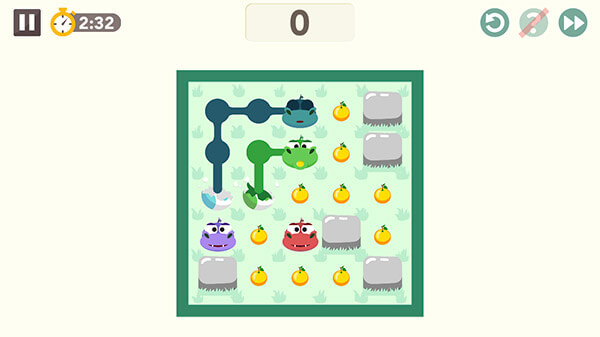 From Think!Think!
It's great to see how multiple siblings can have personalized experience when using Standard Course. Think!Think! is designed for users to be able to access from multiple devices with the same account. Through using social media information, or user data (ID, Passward), they can log in easily and use on other devices. For example, kids can play with Think!Think! on their tablet after homework, and the parents can acess the app on their phone too.